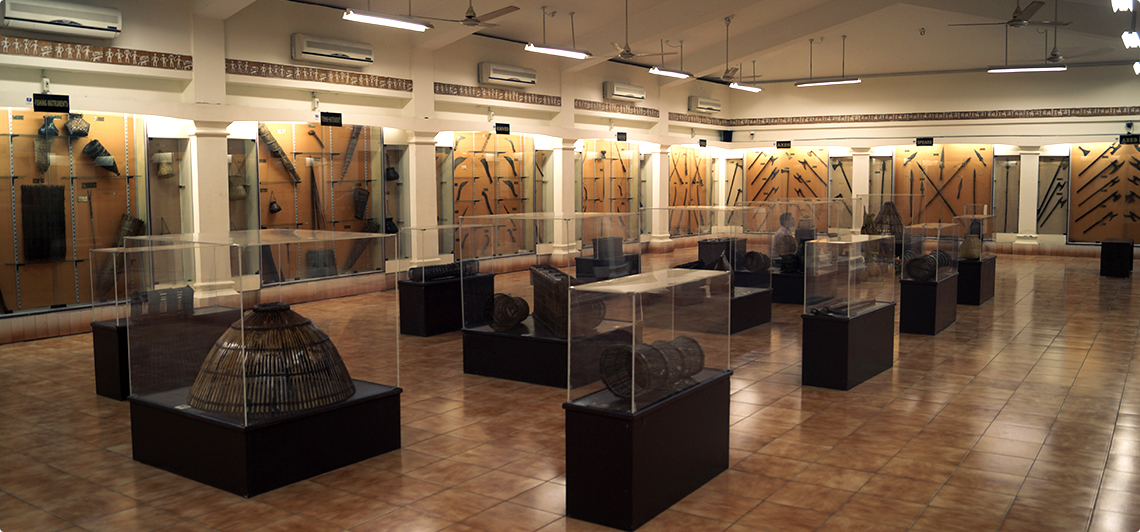 Tribal Museum
Odisha being famous as a virgin bud of Tribal cultures; a living museum that is pluri-centric and displays multiplex tribal life style, gives due recognition to the ingenious tribal excellence in the state. The "Museum of Tribal Arts and Artifacts" popularly known as Tribal Museum is also conceptually labeled as "Museum of Man" was established in the year 1953. The artifacts exhibited here are collected from different Tribal groups and PTGs of Odisha and facilitates the visitors to enrich their knowledge on tribal people, their society and culture.
The main Museum Building displays Dress and Ornaments, Personal Belongings, Arts and Photographs, Hunting & Fishing implements, Household Objects, Dance and Musical Instruments and Dhokra Items. The museum of Man also enshrines tribal deities like Dharani Penu (Goddess Earth) of Dongria Kandha, Ladri Dokri Deo (Village Deity) and Bhandar Dokri Deo (Snake Deity) of Durua Tribe, and Manduasum of Lanjia Saora to name a few.
These and 14 other replicas are displayed in the courtyard that talks about the supernatural beliefs of the tribes. A walk through into the Museum of Man, gives you a quaint and leisurely walk through into the Tribal world of Odisha in all its glory.
To know more, you may visit their website at http://www.scstrti.in/tribal_museum.html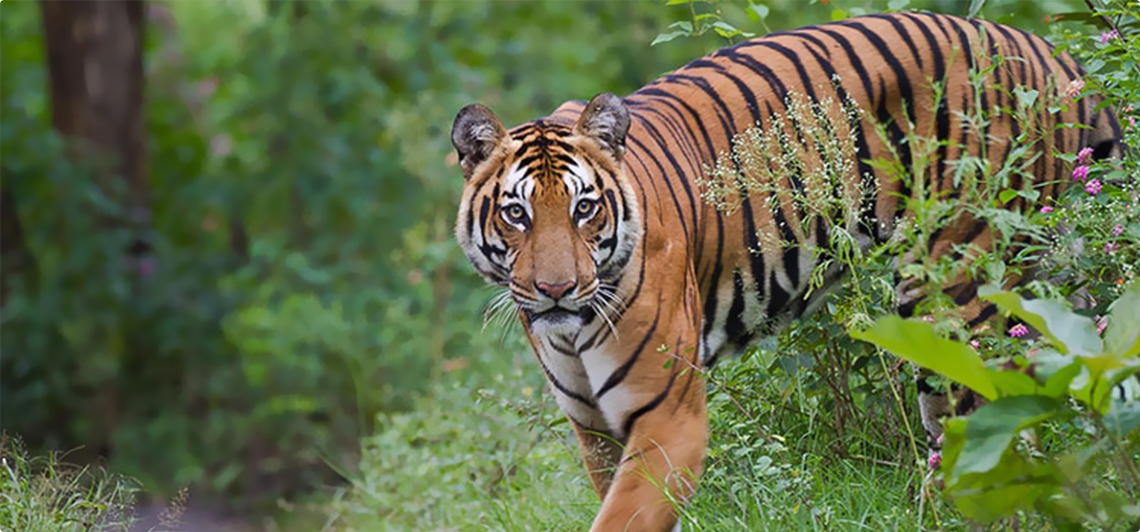 Habitat & Economy
A major portion of the tribal habitat is hilly and forested and the major settlements are besides rivers that have alluvial plains. Tribal economy is characterized as subsistence oriented. The subsistence economy is based mainly on collecting, hunting and fishing or a combination of hunting and collecting with shifting cultivation. Based on their economic disposition, the tribal communities in Odisha was categorized into Hunters, collectors and gatherers (Kharia, Mankidi, Mankidia and Birhor tribes in forests of Mayurbhanj, Keonjhar and Sundargarh districts), Cattle-herders (Koya tribe of the Malkangiri District), Simple artisans (Mahali and Kol-Lohara tribes near the Santhal Pargana division of Jharkhand), and Hill and shifting cultivators (Juang and Bhuyan in the northern Odisha, Kondh, Saora, Koya, Parenga, Didayi, Dharua and Bondo in southern Orissa) to name a few.