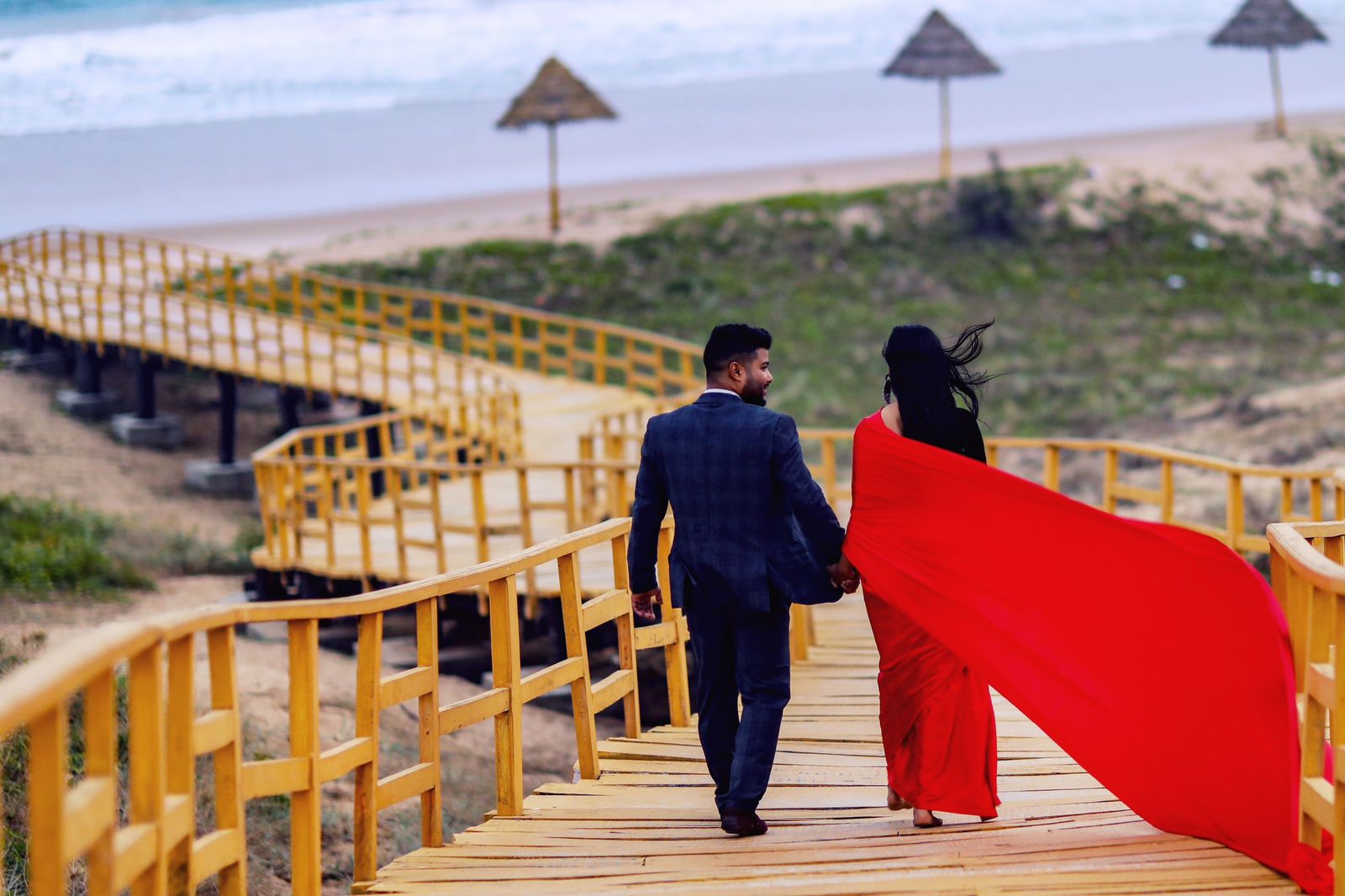 Pre-wedding photographs and videos in fancy locales has caught the better of us. Many of our friends have suggested great places out of the state to capture the most important phase of our lives.
It was on our mind to showcase the Best Kept Secret to the world through our photoshoots. Odisha being our own state, it was always great to go around the most unique and exquisite places to click the pre-wedding pictures.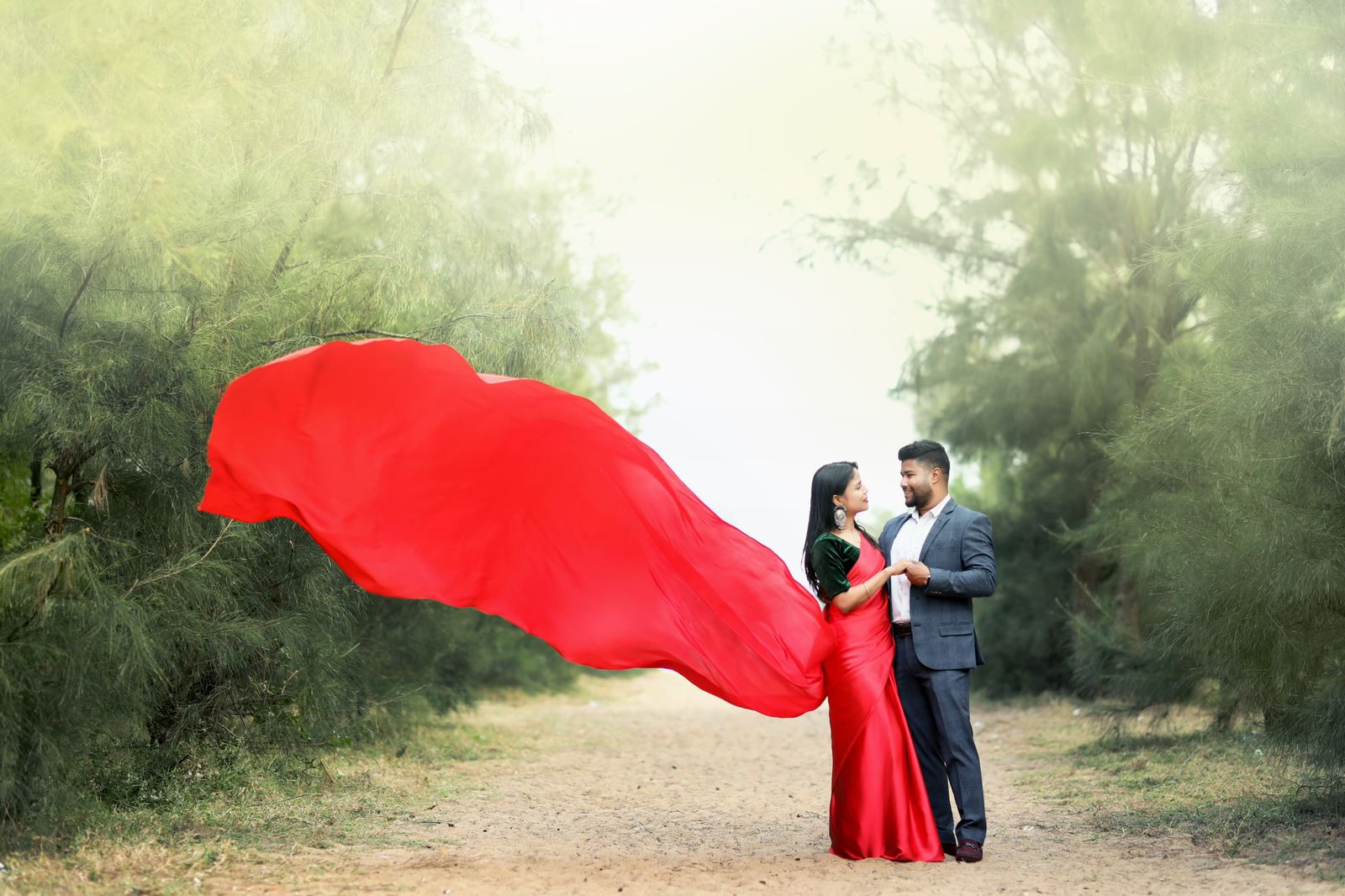 We carefully chose places that was great for background scenery as well as to let the people know what beauty lies in our home state and how beautiful it looks as a wedding destination.
We went around the casuarina forests off the coast and realised that every spot was scenic. We chose some that matched our costumes and came out with some great snaps.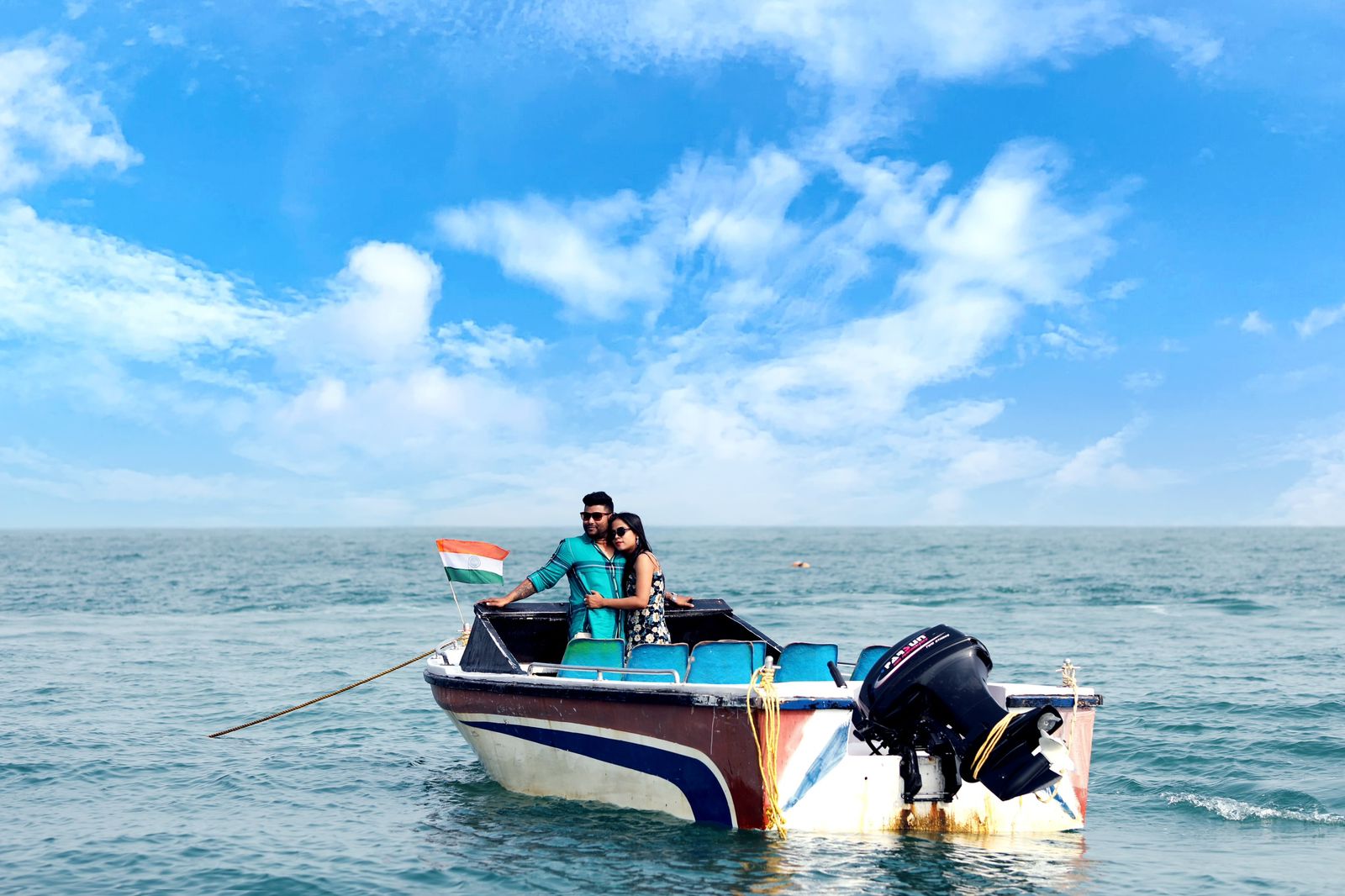 It was amazing to shoot in Panthanivas Gopalpur, the yellow boardwalk in Gopalpur beach & the clean Chandrabhaga beach with golden sand and clear turquoise water, adding the finest of detail to the photographs. We also tried using the water sports there to capture and give a thematic vibe to describe our overall journey of pre-wedding shoot.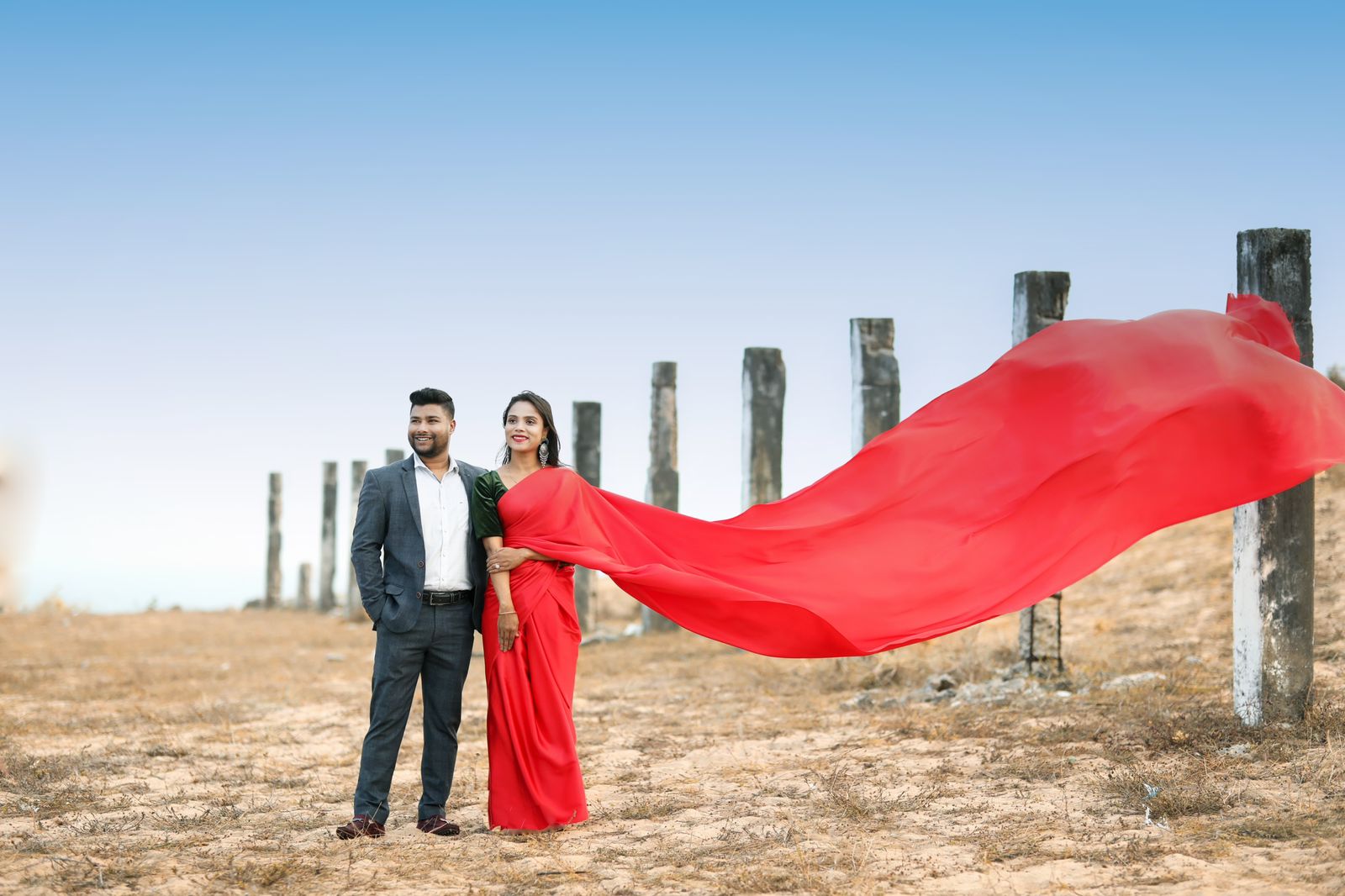 A perfect mix of blue skies, lush greens and deep waters, Odisha should be in everyone's list when it comes to pre-wedding shoots in India. Let's make Odisha one of the best luxury wedding destinations in India.