This is my first-time visiting India. I've visited Delhi, Mumbai, Bhubaneswar, and Jharsuguda for business trip, and it felt like I visited a country that is mixed with so many different kinds of cultures and languages. Delhi, the capital city of India, perhaps much bigger than my hometown Seoul, South Korea, and Mumbai, city of Bollywood, were good, but personally, I think Bhubaneswar was the place where I could feel the culture and atmosphere of India the most. I went on a Heritage walk around Old Town in Bhubaneswar, Odisha, arranged by Odisha Tourism.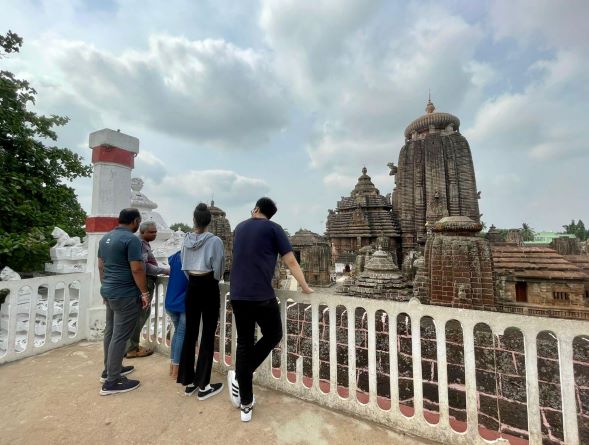 After visiting various Hindu temples like Mukteswar Temple and Brahmeswara, I personally was most impressed with the Lingaraja Temple. These temples were once destroyed by the Mughal invaders and today only Hindus are allowed to go inside live temples where prayer ceremonies are held. Lingaraja being a live temple I was not able to go inside and explore the architecture in detail. However, I still could feel its grandeur from the panoramic view of the large temple architecture from a viewing podium constructed during the British Rule of India. This temple, which was built more than 1000 years ago is an antique yet symbol of India, and its grandeur seemed to be remembered for a long time in my head.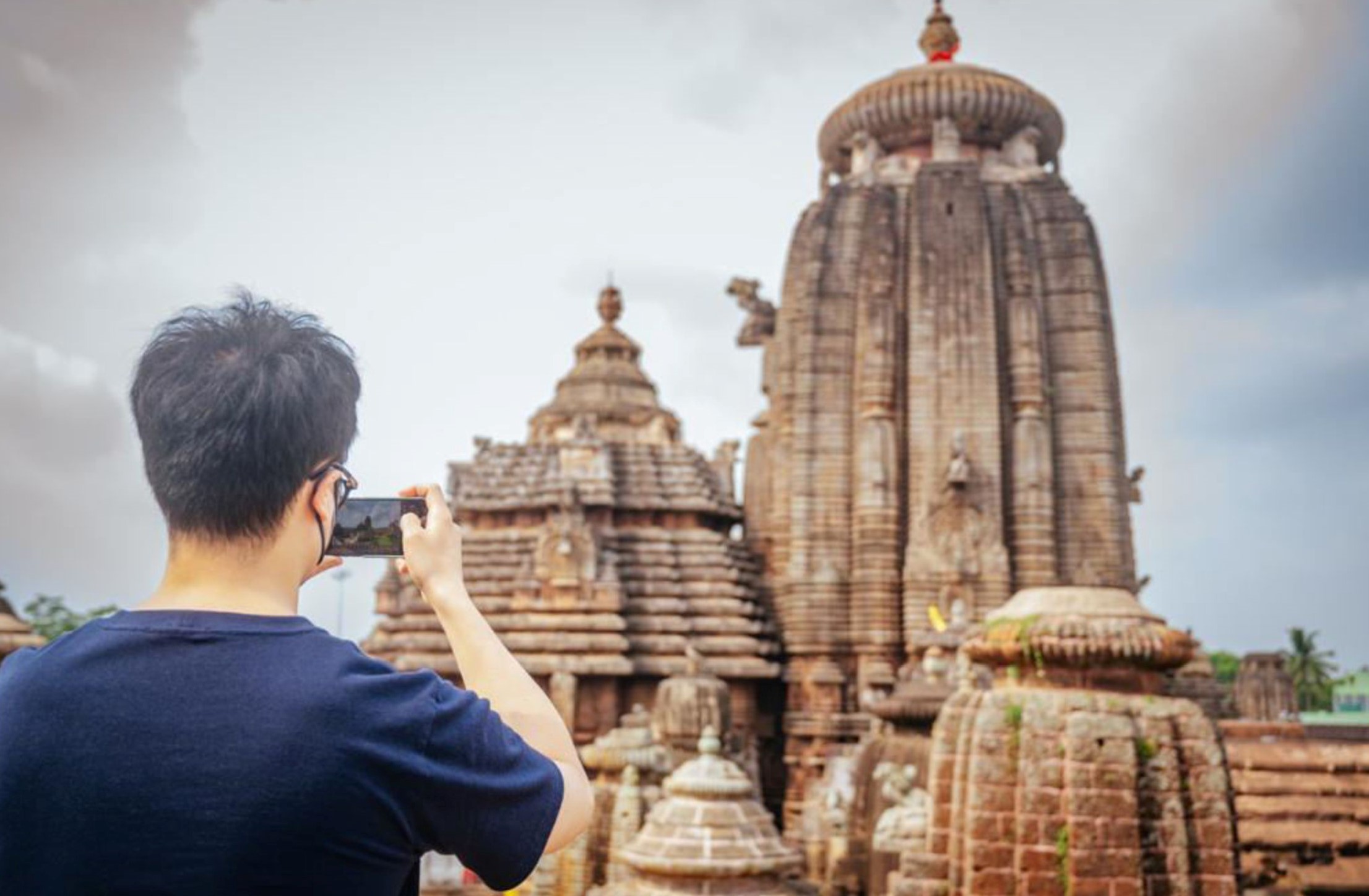 Although I am not a Hindu, I realized once again the importance and symbolism of religion through this visit. If I have a chance, I would like to go inside and observe carefully. Other than the temples, I had a chance to experience Odisha's food on this trip. I was introduced to a restaurant called NIMANTRAN, which is run by Odisha Tourism to promote Odia food. I was able to experience various Odia dishes here.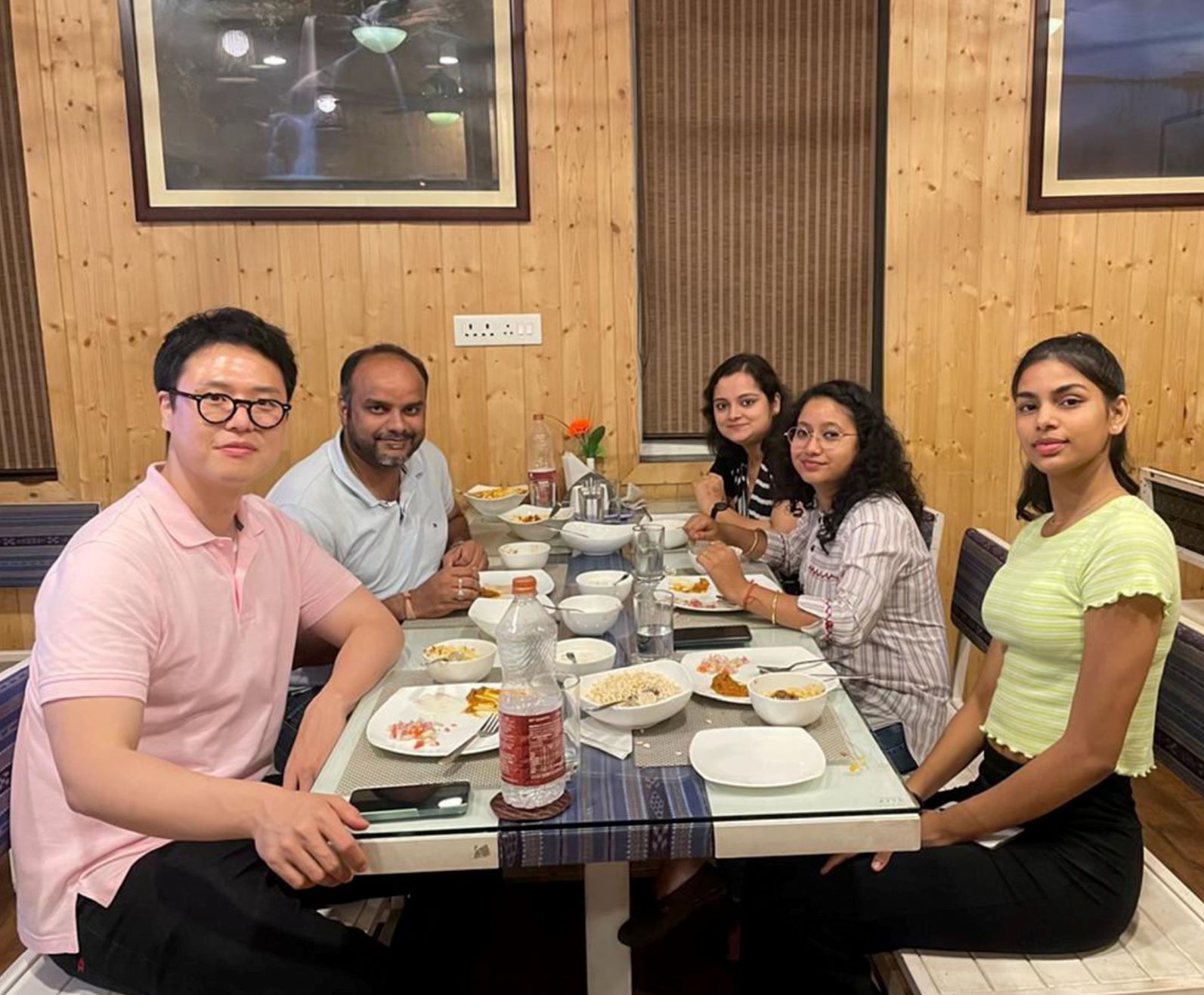 As a foreigner who only knew about Indian food such as naan and butter chicken, I felt that Odisha food was lighter and healthier. I really enjoyed Pitha, Mudhi Mutton (Lamb curry with puffed rice) and Chingudi Jhola (Shrimp curry) and Podha Pitha (traditional cheesecake). Also, it was a little interesting to eat rice snacks and find similarity with the Korean snacks made from rice. All the Odia foods I've eaten here were to my taste. It is a restaurant that I would like to recommend if someone visits Bhubaneswar. If I have a chance, it would be good to visit Odisha state again to explore various cities and cultural relics.
Philip YJ Yoon is the Managing Director of South Korean music company DR Music Entertainment.