It was a lazy Sunday afternoon , after having lunch i was laying on bed while scrolling through random videos on youtube. I came across a video about a cave in Chandaka which is too near to Bhubaneswar. So i thought i should give it a visit as it was Sunday too. I left my house at 4 pm.When i checked it on google maps it was showing it would take me an hour to reach my destination.I reached there at around 5 pm .I knew i had less time with me also i was happy that i could sight a beautiful sunset.Without wasting my time i parked my bike at the end of the village and ran towards the mountain.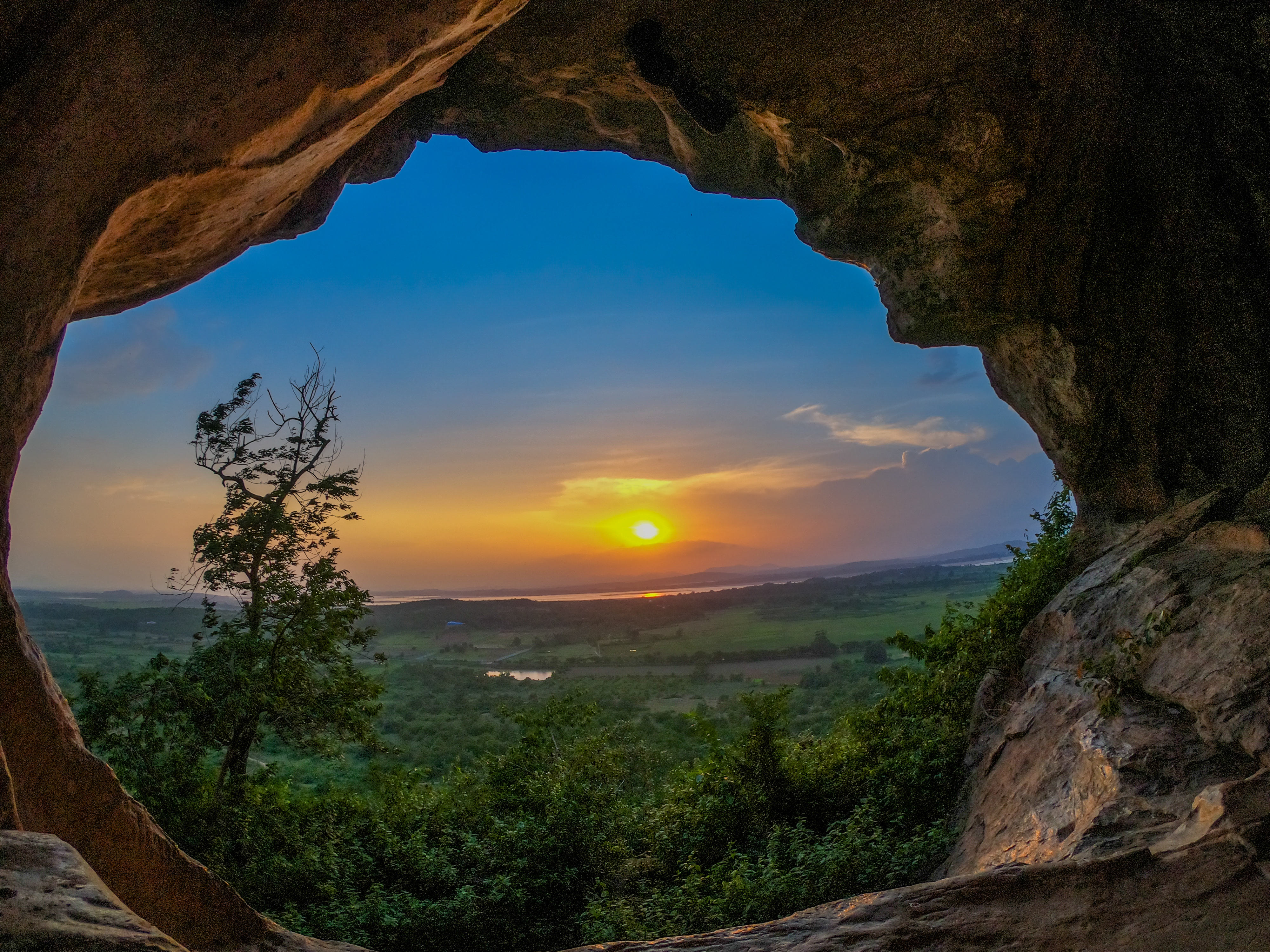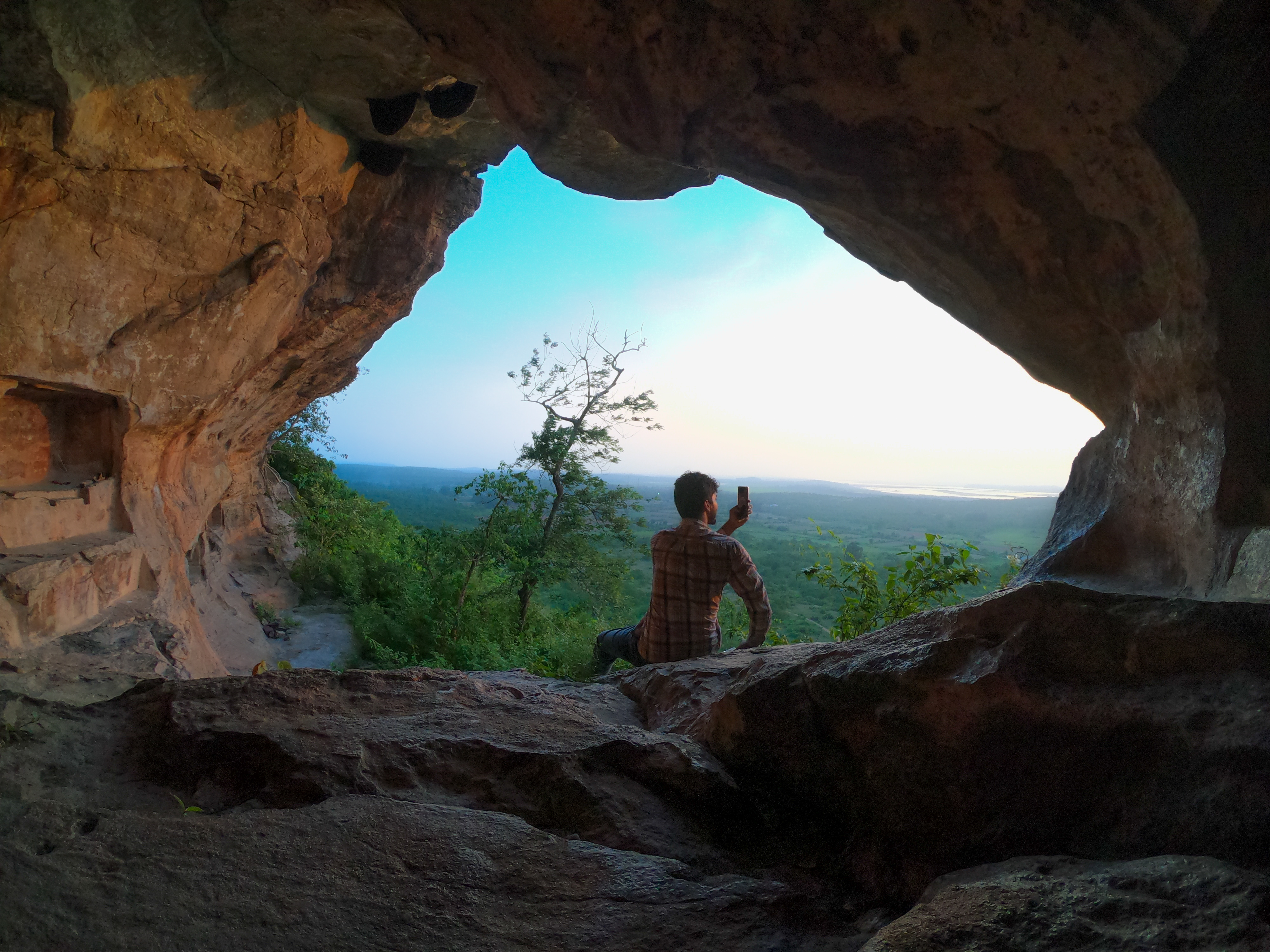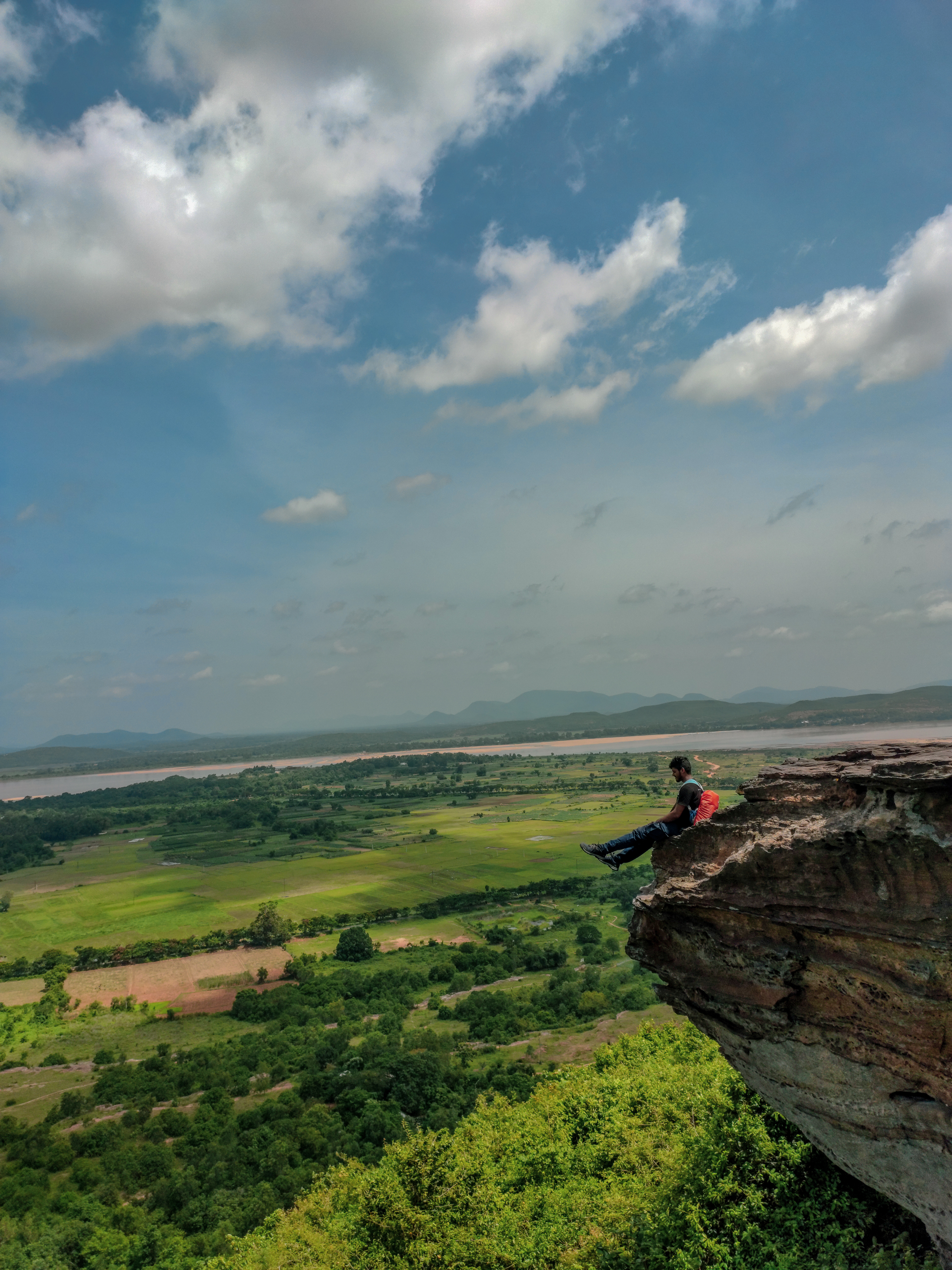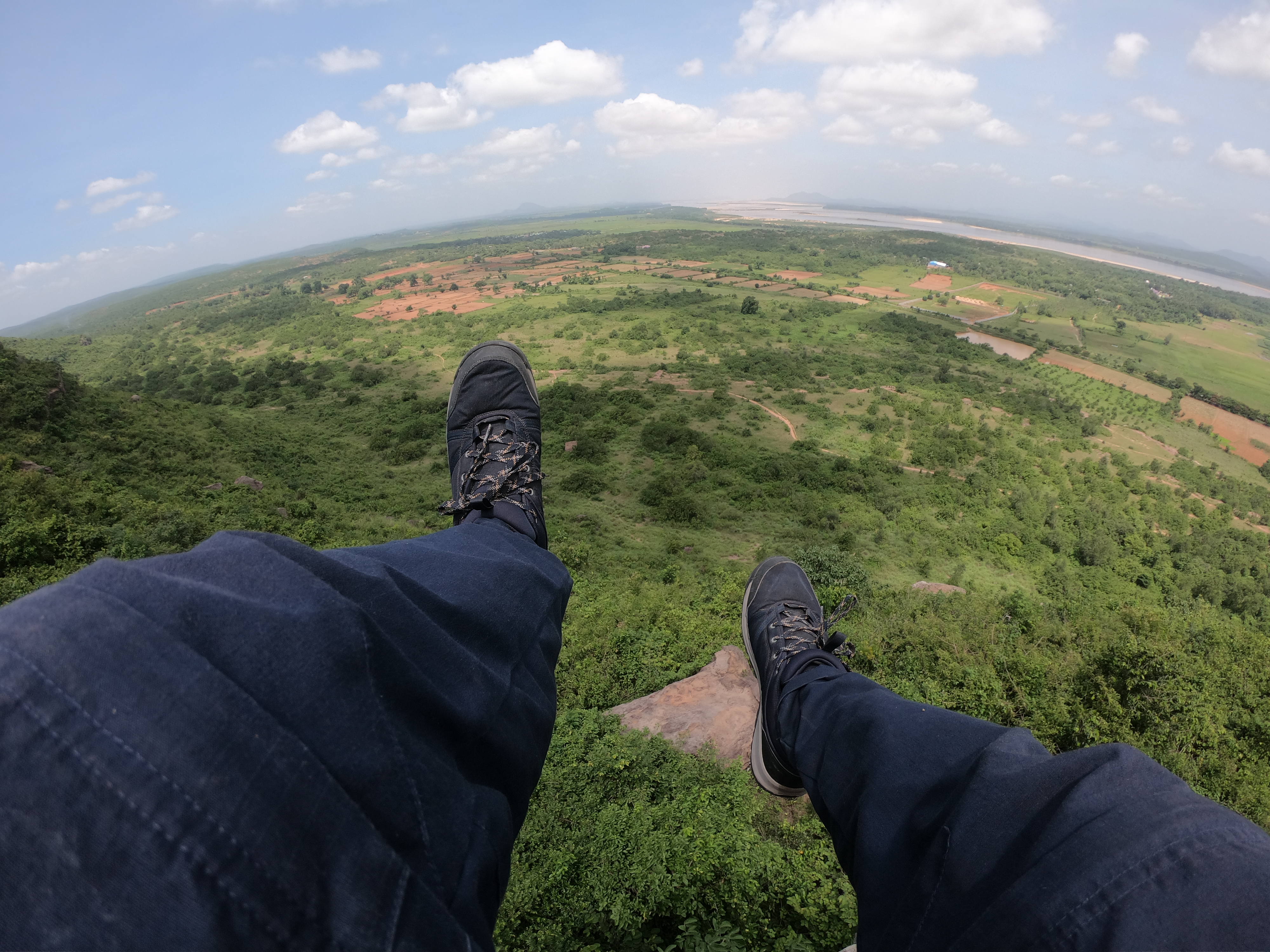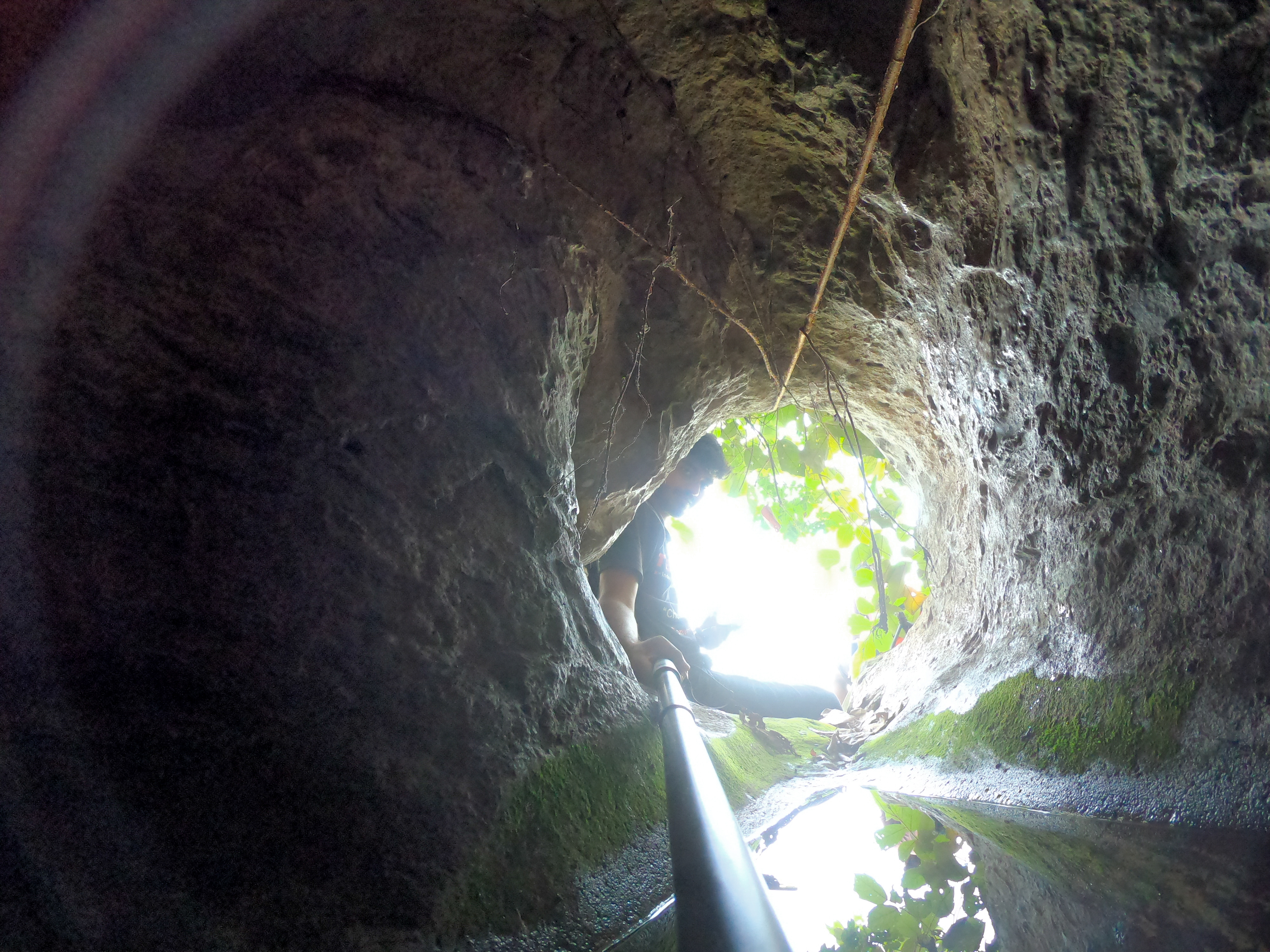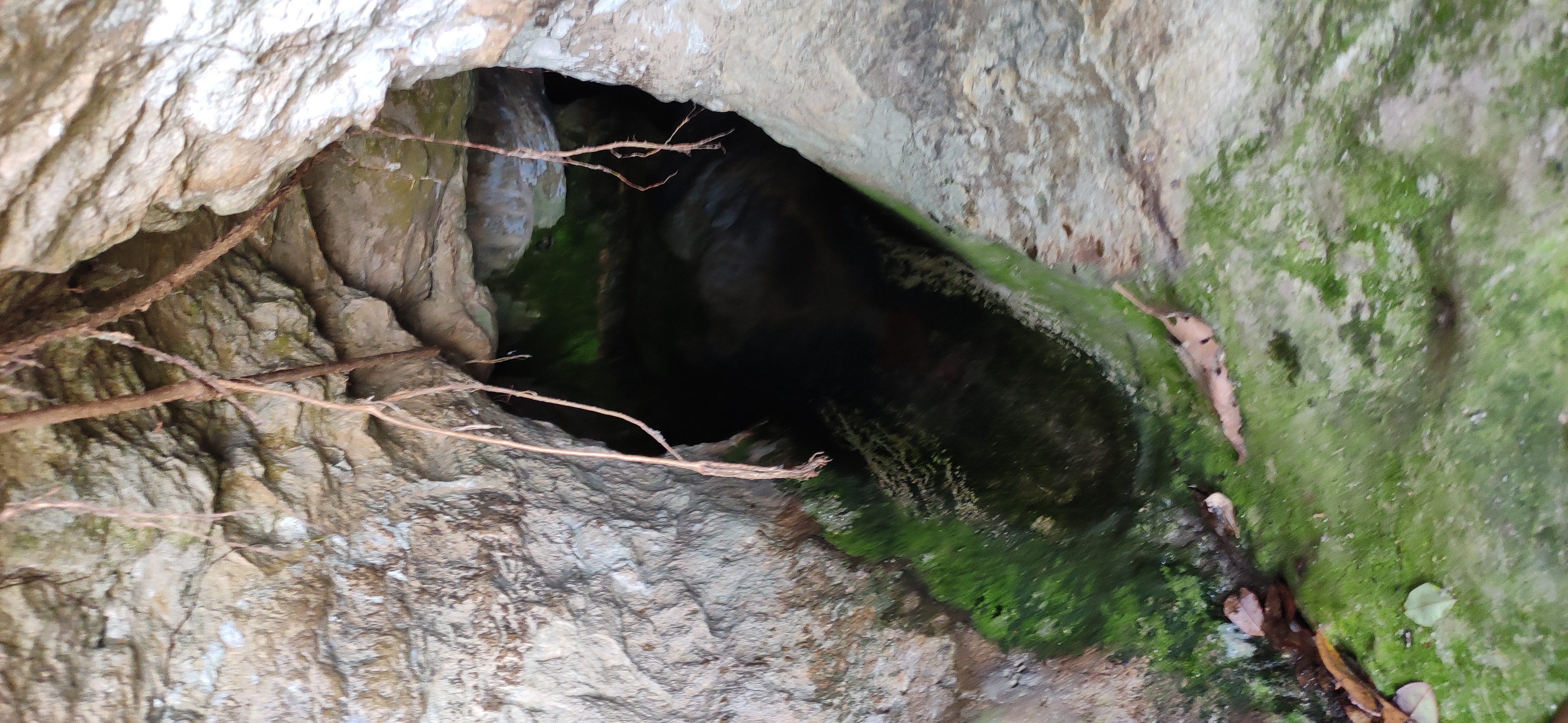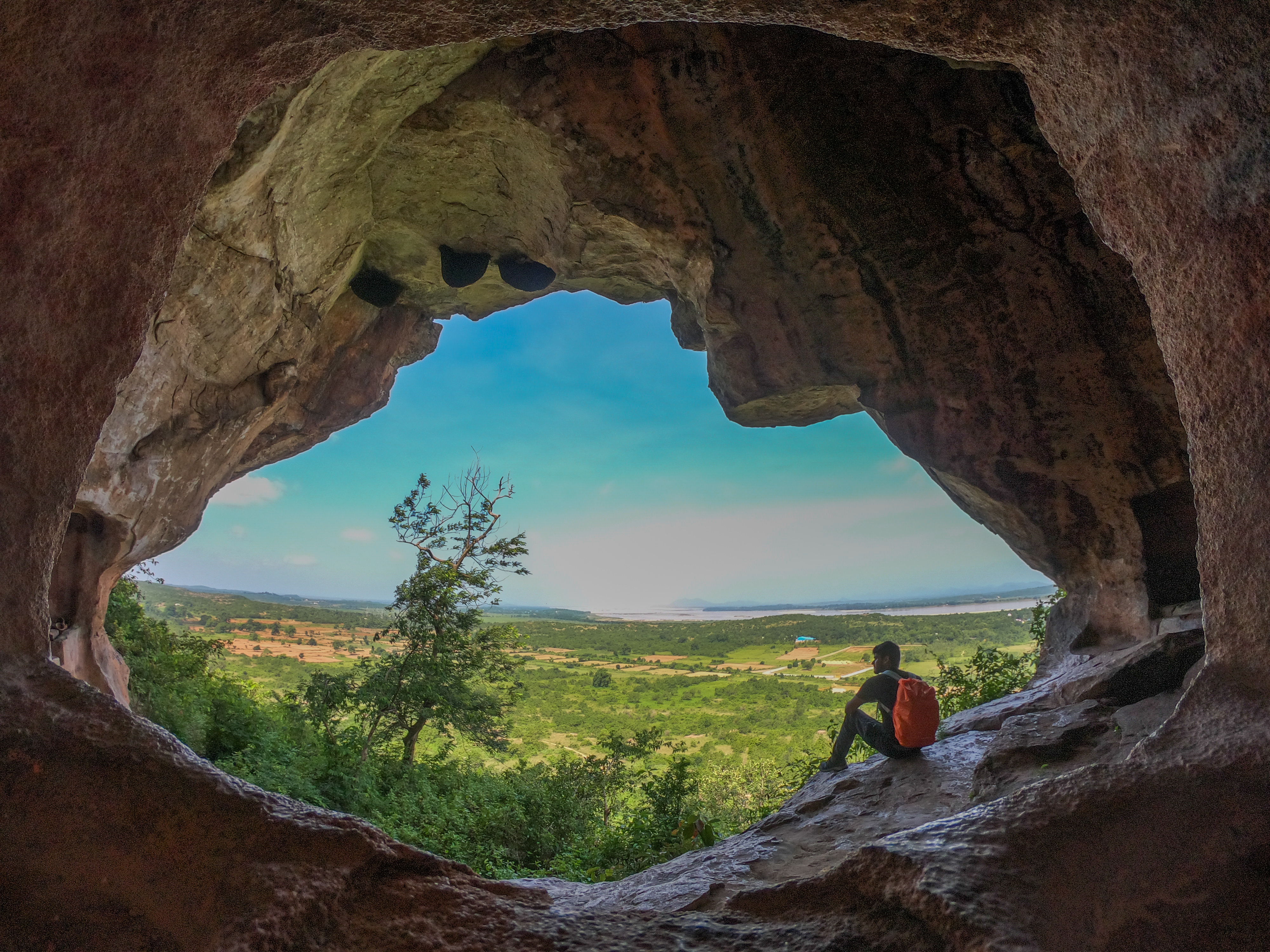 Sunset view from the Cave
As i was new to the place i wasn't much aware about the road to my destination,so i took the only road which was available to the top of the mountain.Finally i reached to the 1st cave which was around 200 feet up above after that i searched the way for the second one known as Pandav Bakhara situated at almost 600 feet .Somehow i managed to reach there after reaching there the sun was almost going to set and the view was worth it.I took some pictures there and found there was a way to the top of the mountain but i couldn't make for it as it was 6 pm already. So i packed everything and started running downwards.After 10 mins i reached near the parking place from where i had started . While returning back i thought i need to re-visit it again as i couldn't make it to the top of the mountain. The next day morning i left my house at 6 am and reached the destination at 7 am .While i started going to the top a kid ran towards me and said "hey i can show you around."He said my name is RINKU and we live here on the foothills of the mountain.He took me to the same places but through well roads and also he showed me a new cave which had water inside it.It's believed to be connected to Puri .Few years back a villager went inside and saw a pond inside it.After that no one has been inside. I have attached the pics of that cave too.After that we went towards the top of the mountain.The top of the mountain has a Kund or Water Tank where deers visit during the daytime for drinking water ,though we couldn't sight any.There was a peak up above where i sat for sometime and was lost completely in nature.
"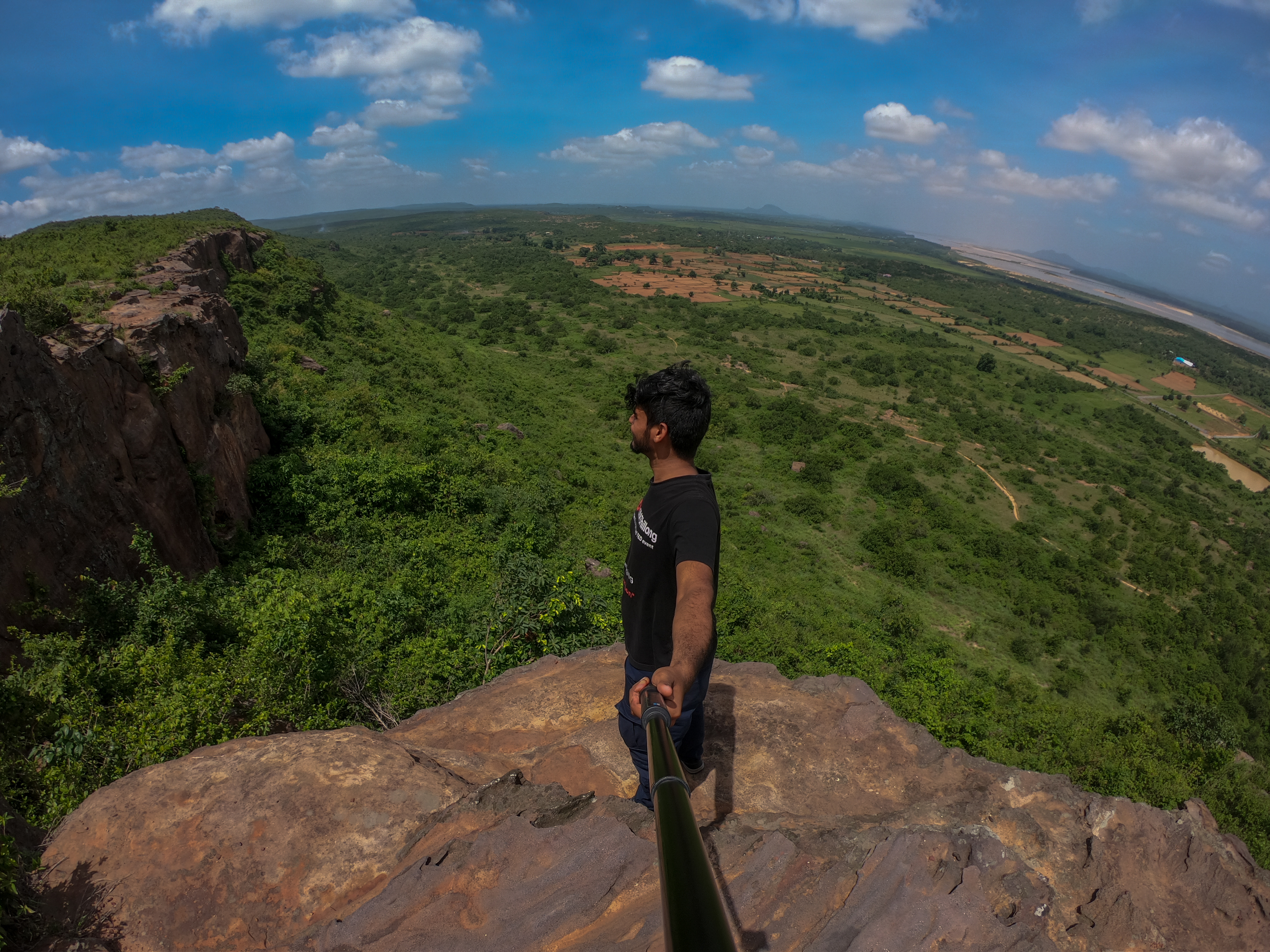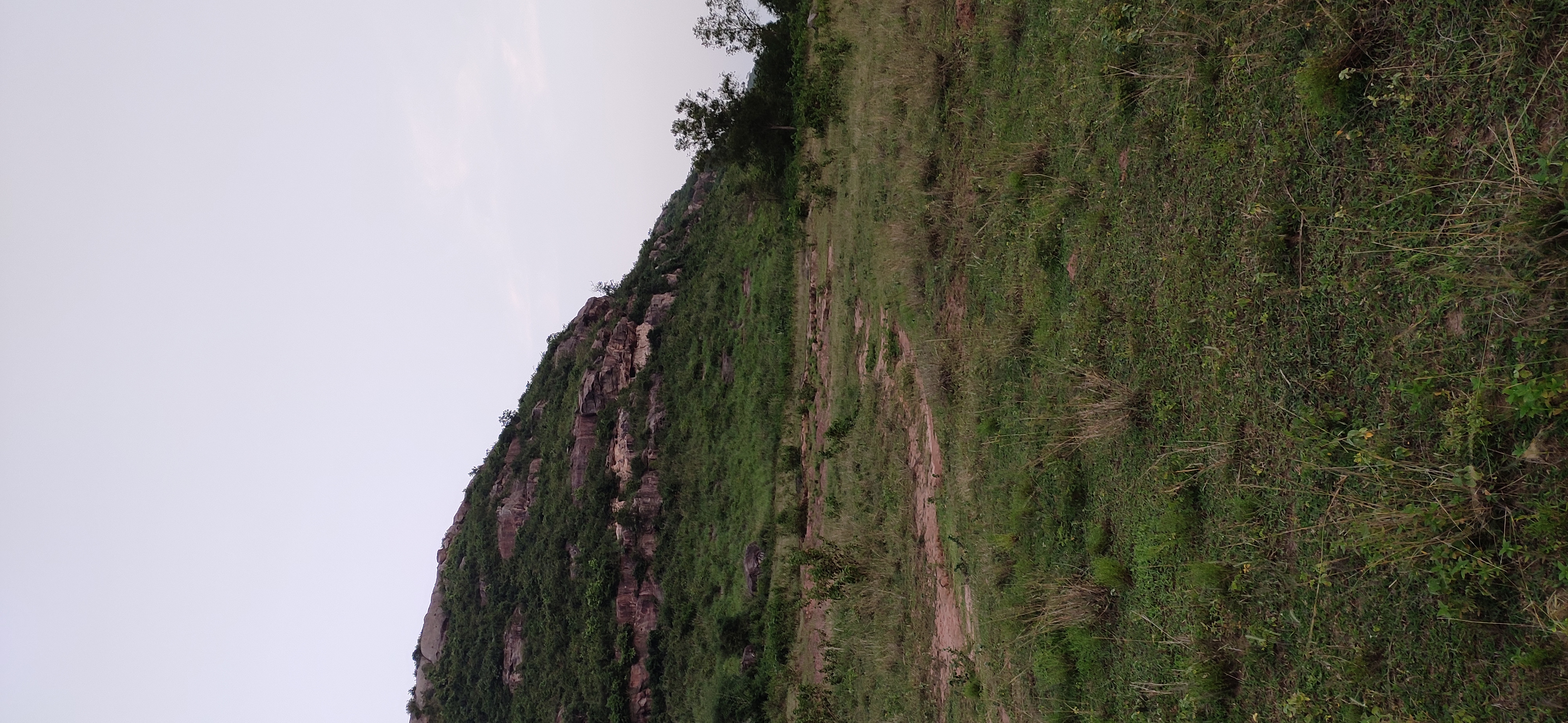 After that we went to the mountain top from where the view was breathtaking.The majestic Mahanadi River was flowing infront us . I sat on the peak for an hour and enjoyed the view with cool breeze flowing from behind.

The above picture is the starting point of the trek.You can reach to this point through Two Wheeler and Four Wheeler.
Thank You!